At-Home Creations
Sunflower Word Family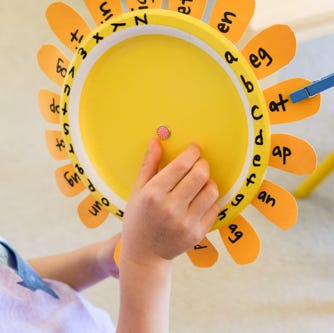 Kids just learning to read can explore different sound combinations with a word-family sunflower. Write word endings on the petals, fill a paper-plate center with all the letters of the alphabet, then let kids spin and read the results.
Pipe Cleaner Constellations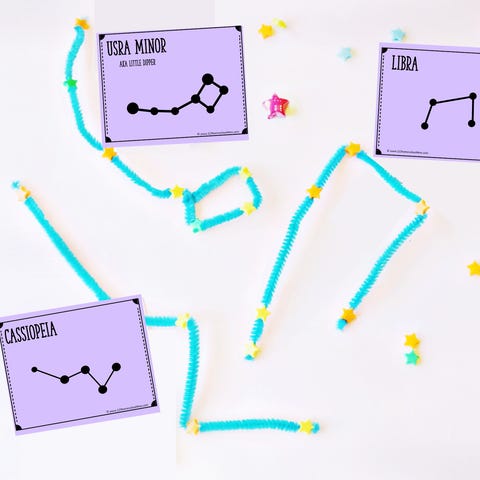 Lots of classrooms make students create dioramas of the solar system, but what about mapping out other celestial bodies? This activity uses pipe cleaners and beads to give kids a hands-on way to learn how stars connect to form different constellations.
Sight Word Craft-Stick Puzzles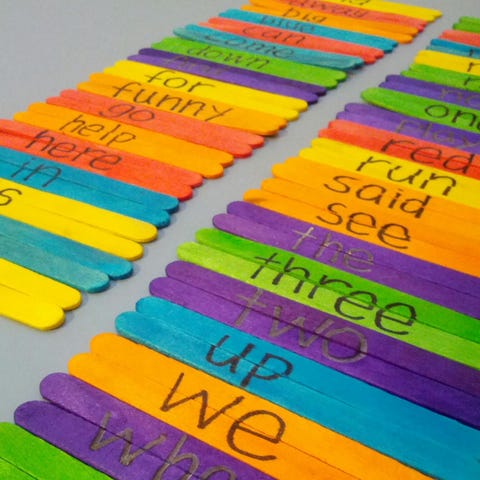 If you're practicing sight words, go beyond the run-of-the-mill flash cards with a craft-stick matching puzzle. You can tailor the words by grade level, and add more pairs as your kids become stronger readers.
LEGO Coding Maze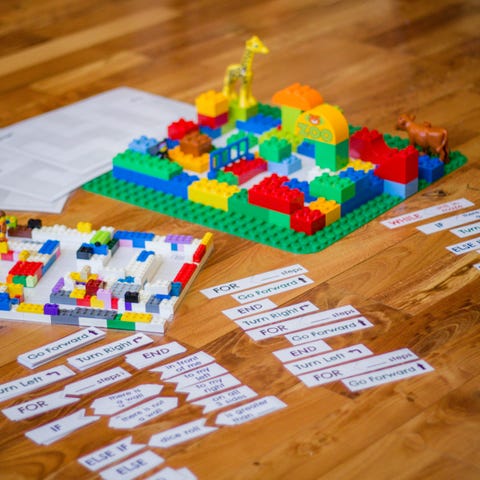 You don't need screens or apps to show kids the foundations of coding. Set up a simple LEGO maze, and give kids commands to get a mini-figure to go through it. The mazes and concepts can get more sophisticated as the child gets older.
Life Over C's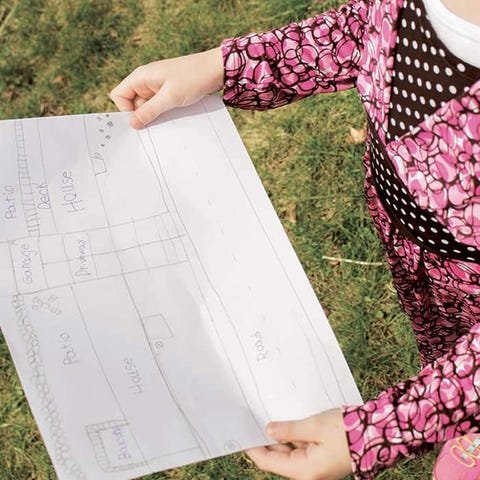 One way to sharpen those map-reading skills? Hide a treasure in the backyard and have the kids use a map to find it. It's even better if they can hide something from you and draw the map themselves.
Fraction Flowers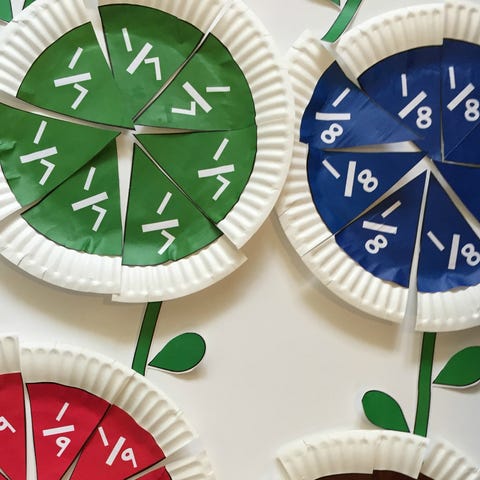 Not only will these beautiful blooms help kids visualize their fractions, it'll teach them equivalents: Two one-eighth peals will be the same size as a one-fourth petal, for example. Not into flowers? Try pizza slices.
Chalk Letters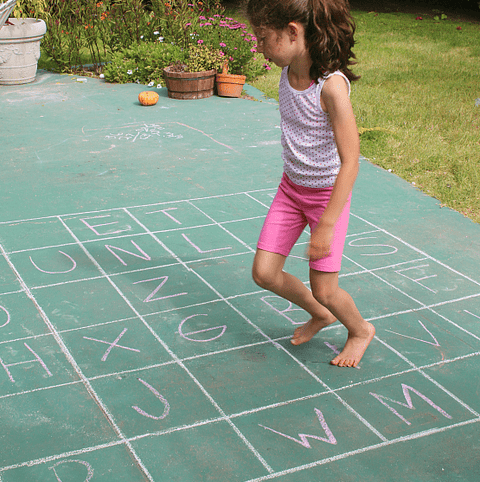 Get their brains and bodies working at the same time! Hop from letter to letter to spell out different sight words.
Decoder Wheel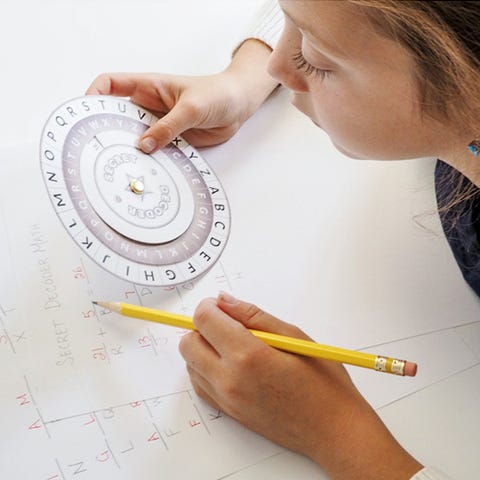 Ready for some spy missions? An easy decoder wheel lets kids write and decipher secret messages. From there, you can move on to other types of codes, or talk about how cryptography has been used in history.
Word/Definition Memory Game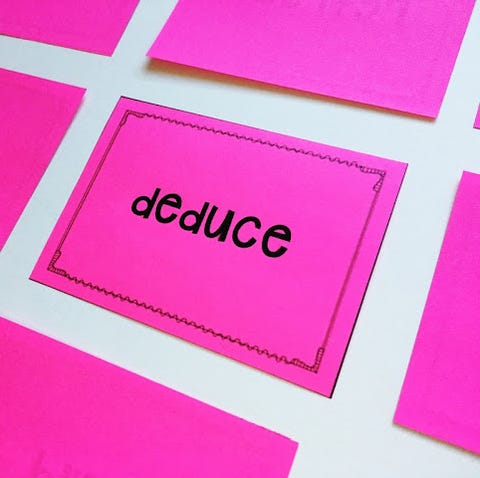 Practice two skills at once: Write new vocabulary words on one card, definitions on another, and then play a traditional Memory game. You can also do this with synonyms and antonyms.
Pop Top Math Game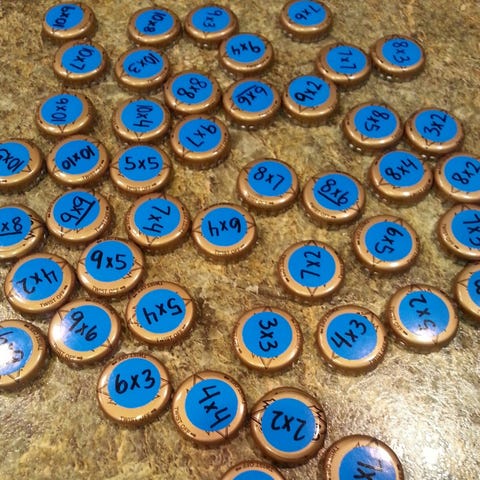 This game is so simple to set up: Stick math equations on the top of a bottle cap, and write the answers inside. Then, if a student answers a math fact correctly, they get to keep the top. If not, it stays in the pile. The player with the most caps at the end of the game wins.
Marshmallow Shapes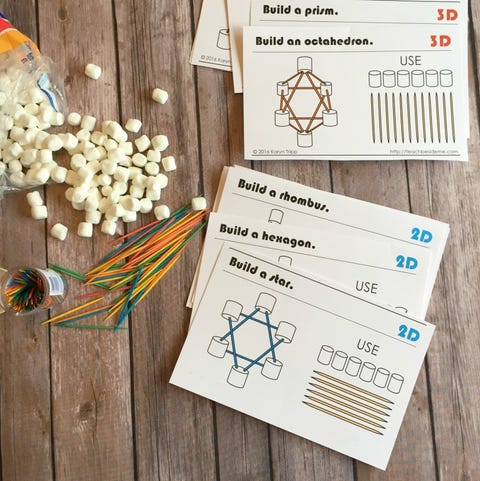 A delicious lesson in geometry, you can use mini-marshmallows and toothpicks (or small pretzel rods) to build different shapes. As kids get more advanced, they can move from 2D to 3D creations.
Fingerprint Forensics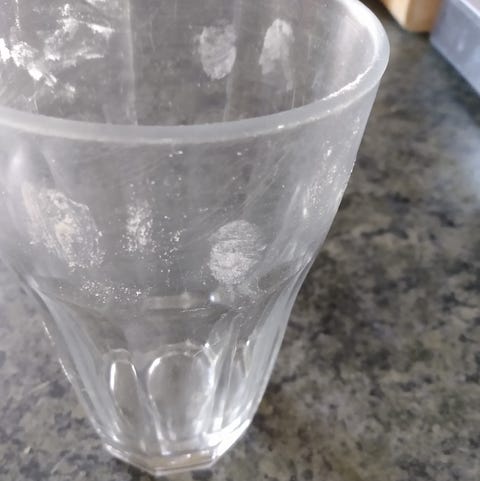 Forensics 101: Leave a fingerprint on a drinking glass — it helps if your fingers are a little greasy, so pizza night is the perfect time to try this out — then have your kids use flour and a paintbrush to "dust" the glass for prints. You can even try to "lift" the fingerprint with a piece of tape and transfer it to a piece of construction paper. You can talk about the common patterns found in fingerprints, and how prints are used by law enforcement.
Mental Math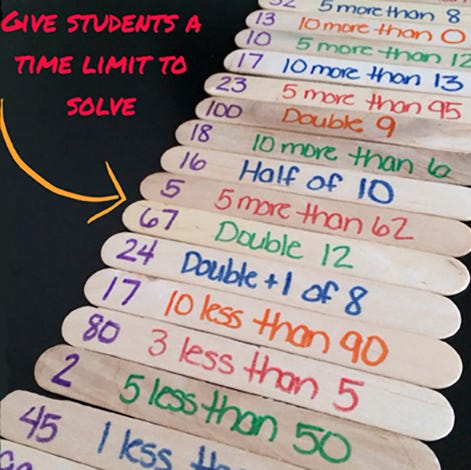 Free Online Events and Activities 
Due to the many closures and cancellations that happened in the wake of COVID-19, you may be looking for engaging ways to keep your children reading, exploring, and learning at home. The GRPS Family and Community Engagement office took a deep dive into the numerous free and engaging educational tools available online. We created this guide especially for GRPS parents and caregivers to recommend resources you can check out with your kids from the safety of your home.
For a comprehensive list of optional online enrichment resources, please visit http://resources.grps.org.  Resources are organized by grade level and content area.
If you need assistance accessing materials or technology, contact distancelearninghelpdesk@grps.org or call  (616) 301-1111.
In addition, Comcast and AT&T are offering reduced price internet for qualifying households during this period of closure. To learn more about these options, please contact them directly at:
Virtual Tours in Grand Rapids and Throughout Michigan 
Virtual Experiences Around the World
Support Your Child's Reading and Writing
Make Math and Science Fun!
STEAM Resources
Screen-free Activities for Your Children: