How do kids know they're loved?
The secret ingredient for thriving in our fractured society? It's feeling unconditionally loved, and the best times to make sure your kids feel it are in your toughest parenting moments. We talked with researchers, kids, and a former white supremacist about how to make sure your kids are getting the message.
"Not everything that is faced can be changed, but nothing can be changed until it is faced."  – James Baldwin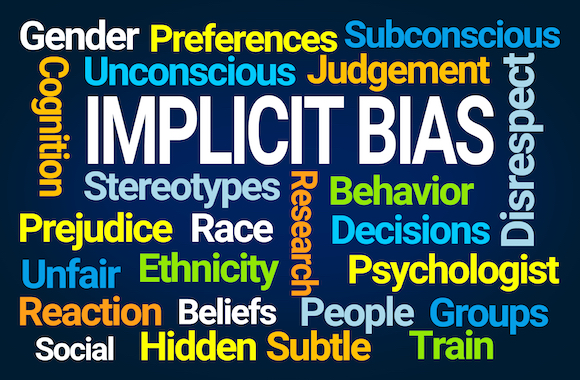 The Implicit Association Test (IAT) measures attitudes and beliefs that people may be unwilling or unable to report. The IAT may be especially interesting if it shows that you have an implicit attitude that you did not know about. For example, you may believe that women and men should be equally associated with science, but your automatic associations could show that you (like many others) associate men with science more than you associate women with science.
We hope you have been able to take something of value from the experience of taking one or more of these tests. The links above will provide more information about the IAT and implicit attitudes; we will periodically update the information to reflect our current understanding of the unconscious roots of thought and feeling.
—————————————————————————
Children are perceptive and, in a time when news headlines and social media are saturated with images of unrest and violence, questions about racism will likely arise. To establish and maintain an open dialogue with your family on these topics, the FACE office recommends that GRPS parents and caregivers use books and media to explore race and equity together.
Before you get started, PBS Kids encourages parents to consider the following questions:
What races and ethnicities are represented in your family's collection of books, games, and other media?
When you're selecting or reading books with your child, do you point out stereotypes or reinforce them?
How do you talk about what's "normal"?
Parents and caregivers, as you navigate these questions, know you are not alone! The GRPS Family and Community Engagement (FACE) office is here to support you, as well as the following community resources.
Local Libraries: Community Partners and Allies in Anti-Racism
Grand Rapids Public Library
Social Justice Begins with Me: A GRPL Book Club for Kids
Grand Rapids Public Library offers a safe space for local children ages 4-11 to use literature to explore social justice topics that can sometimes be difficult to discuss. According to their website, "GRPL, the School of Social Work at Grand Valley State University, Safe Haven Ministries Gender Equity Reading Initiative, and community volunteers will read children's books on that month's social justice topic (e.g. celebrating diversity, gender, equity, disability). After the book readings, we virtually discuss the month's social justice topic in small groups. Participants will leave with instructions to a creative activity that can be done at home." Follow this link to learn more, and to register your child(ren)!
View events on Facebook:
Kent District Library
KDL's website features a robust collection of community resources intended to "aid in learning about the history of our nation and the role we must all play in ending an oppressive system of racism and violence against people of color." KDL's Anti-Racism webpage features informational websites and articles, reading recommendations, films and podcasts to explore, social media accounts to follow, featured local organizations to follow, and more. Visit KDL's Anti-Racism webpage at this link.
In addition, KDL hosts a monthly anti-racist book club for local adults. "This monthly virtual book club will discuss books across genres that explore issues of race in America as a means of better understanding ourselves, our history and our community. Education and greater self-awareness are foundational for change." To join, contact KDL directly in order to receive the Zoom link. More information regarding this book club is available at this link.
Media to Explore with your Children
Storytime brings new worlds to life for children. Sharing stories can help your family begin navigating a discussion around race in a grounded, humanizing way.
Books to Explore
"Podcasts can often be a great way to spark small, regular conversations about big topics," says Olugbemisola Rhuday-Perkovich for PBS Kids. "Try putting one on while you cook dinner as a family or in the car on the way to the grocery store. Listen to these suggested podcasts for tips on talking to your child about race."
MindShift. In this episode from KQED, listen to how white teacher Bret Turner engages first-graders on the ideas of power dynamics and privilege.
In My Skin. From the P.R.I.D.E. program in Pittsburgh, In My Skin is "a podcast about race and childhood." The series includes episodes like "There's No Universal Character of a Black Kid" and "Representing African Countries in Illustrations," which can be both a guide for responsible media selection and an opportunity to enrich and inform family conversations.
Therapy for Black Girls. On Dr. Joy Harden Bradford's Therapy for Black Girls' episode, "Talking To Kids About Race," Dr. Bedford Palmer points out that it's important to avoid carrying our own "baggage" and possible bias into conversations with young children about race. Palmer advises that parents think about how they wished they'd been introduced to the topic of race. (Think about how you have addressed or introduced the topic in the past. With a heavy sigh and a sad expression? Do you express surprise at the sight or mention of a "successful" Black person?)
For children who prefer learning through games and apps over books and other media, the following website have great suggestions for how to start a conversation around race and representation with games your child already enjoys.
Common Sense Media: This article features apps and games with diverse characters that your family will enjoy.
USA Today: Find even more games and apps in this article, each featuring a diverse array of characters to represent different races/ethnicities, physical abilities, family structure, gender, and body shape.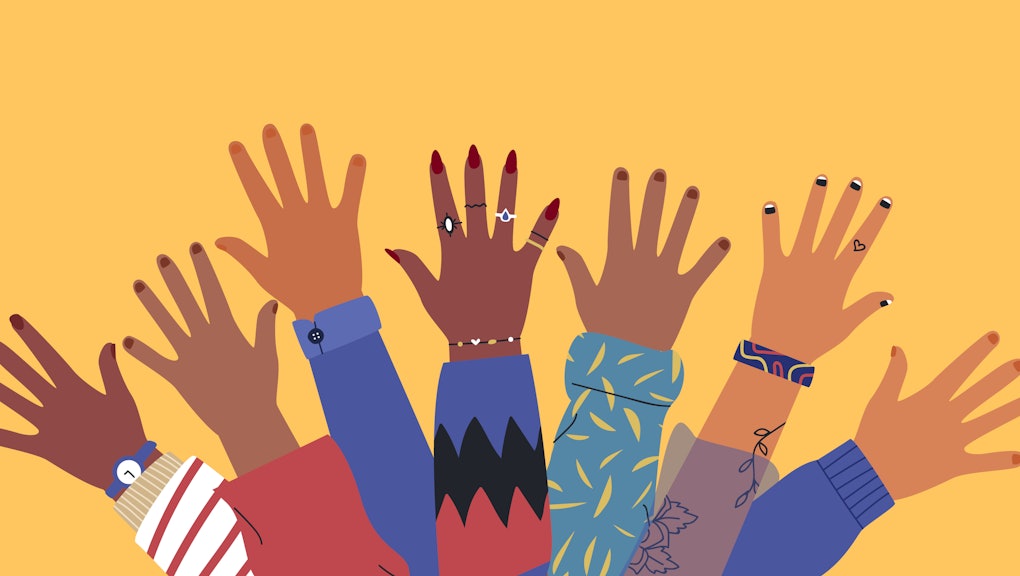 This document was created to be used as a resource for anyone looking to broaden their understanding of anti-racism and get involved to combat racism,  specifically as it relates to anti-Blackness and police violence. Within this guide, please find a variety of resources to explore practical ways to understand, explain, and solve seemingly intractable problems of racial inequity, white supremacy, police violence, and injustice.