COVID Thanksgiving
Planning Family Holidays in a Pandemic
Pre-pandemic, Thanksgiving meant going to the homes of friends or family to spend the holiday together. Traditions such as large family gatherings of Friendsgiving celebrations were upheld year after year. However, last year we saw many of these traditions get put on hold. As with last year, many will choose to spend Thanksgiving away from family and friends due to COVID-19–related travel restrictions or safety concerns. Although it seems as though COVID-19 isn't going anywhere soon, that doesn't mean Thanksgiving is canceled. This year could be an opportunity to think outside the box!
From the New York Times' Michael Sullivan
Perhaps this is the year to break free of familial traditions and choose something nontraditional to cook. If you have a growing stack of recipes you've saved or a new cookbook you've yet to try, now is the perfect time to rummage through them and choose dishes that inspire you. It's much easier to try new recipes when you have fewer people to please, especially if that one grumpy relative won't be joining you this year. Don't feel beholden to the usual suspects like turkey or pumpkin pie.
One way to plan a menu is to highlight seasonal food unique to Grand Rapids. If you're planning a menu around seasonal hunting, fishery, or harvest schedules, be sure to check your local guides for updates. Any nice meal can be just as meaningful as a traditional Thanksgiving feast with all the fixin's.
If we're blessed with warmer weather this year, consider taking advantage by throwing an outdoor party. It's easier for multiple families to gather at a safe distance outside, whether it's a park or your own backyard. A potluck with a designated food station allows each household to take turns dishing up their plates. Alternatively, you can portion the food in advance in separate containers and distribute it at the gathering.
Donate to those in need
This Thanksgiving is especially poignant due to the COVID-19 pandemic, as many people have lost loved ones or are experiencing financial hardships. Consider volunteering your time or donating money to an organization or charity that's meaningful to you in lieu of having a big feast. Here's a guide from WoodTV8: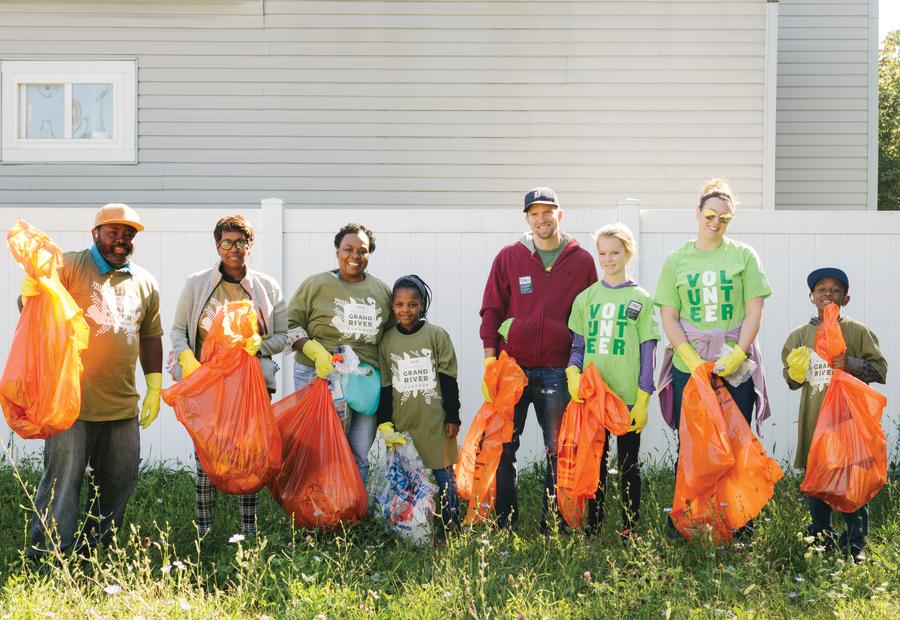 GRAND RAPIDS, Mich. (WOTV)-Giving Tuesday is a global movement of giving, where people are encouraged to donate to organizations to help transform their community. In West Michigan there are many non-profit organizations who need donations, to sustain the work they do to help make the community a better place. Below are more than ten local non-profits you can support on #GivingTuesday.

Friends and Families of CF
Friends & Families of Cystic Fibrosis is a nonprofit organization composed of volunteers dedicated to raising monies in support of children and adults affected with cystic fibrosis in West Michigan. Donations will help provide care packages for children and young adults when hospitalized, assisting with medical supplies and/or equipment that is not covered by other resources, contributing to lung transplant procedures, assisting in funding medical equipment or needs of patients through the local CF Care Center at DeVos Children's Hospital. Donate here.
i understand
i understand is a non-profit organization that offers compassionate comfort to those affected by suicide and mental illness. i understand believes in a future where the stigma associated with suicide and mental illness is erased. Donate here.
Lori's Voice
Lori's Voice was founded and established to help young people with disabilities. This organization evolved from Lori Hastings great love for children and the realization of so many challenges young people face when living with a disability. Your donation will help to provide medical equipment, voice activated technology, wheelchair adapted playground equipment, AFO braces, and other devices not typically covered by insurance. Donate here.
Feeding America West Michigan
Feeding America West Michigan-Thanks to a $25,000 matching gift from a generous friend, your donation will have twice the impact. That means every $1 you donate will help provide 8 nutritious meals at a time when West Michigan and Upper Peninsula families need help more than ever. Donate here.
Mary Free Bed Foundation
Mary Free Bed fosters an environment that embraces differences by enhancing the staff's knowledge and experience. The Mary Free Bed Foundation, a nonprofit in Grand Rapids, restores hope and freedom through rehabilitation for people who are at some of the lowest points of their lives. Donate here.
Metro Health COVID-19 Response Fund
By contributing to the Metro Health Hospital Foundation's COVID-19 Emergency Response Fund, you support employees facing COVID-19-related hardships and help equip our caregivers with crucial supplies to safely and successfully care for patients during our response to COVID-19. Donate here.
IM KIDS 3rd Meal
IM KIDS 3rd Meal is a community driven, not-for-profit, kids feeding program. Entirely volunteer based, our goal is to provide 3rd Meal dinners to food insecure elementary students within Ionia and Montcalm counties. Today, IM Kids 3rd Meal provides 688 meals to students in 11 schools in Ionia and Montcalm counties. Donate here.
Spectrum Health Foundation
Your donation will provide comfort to our caregivers and community by providing essential needs like PPE (personal protection equipment), medical equipment and fulfilling other unique and unexpected health care requests. Support the COVID-19 Response Fund by clicking the donate link. Donate here.
Grace's Table
Grace's Table is a non-profit that lends a hand to teen moms and their children, along with a dedicated group of volunteers and staff called to serve in a time of transition and uncertainty. Together volunteers and staff help teen moms become empowered, educated and employed. Donate here.
American Heart Association West Michigan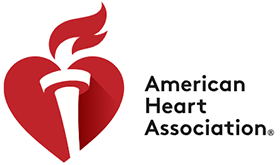 Help Fight Heart Disease and Stroke with 2X the Lifesaving Impact! Thanks to a $500,000 matching gift (including $100,000 from Craig and Tricia Estey and other generous contributions from Dave Ferrera and Chad and Beth Brown), your gift today will be DOUBLED to save lives, up to the $500,000 goal. Donate here.
Streams of Hope
The Townline area of Southern Kent County is home to a resilient population—families who work hard to provide for their children and want to make their neighborhood a safe, thriving area. Our community has needs that far outweigh the resources of one person or organization, however. That's why Streams of Hope utilizes existing resources and creates new partnerships to empower men and women, care for students, and foster healthier families. Programs include CirclesGR, food center, community garden, homework help, tutoring, and more. Donate here.
Saint Mary's Foundation
Help to support patient care and hospital services through the COVID Response Fund to help make an immediate impact. A gift will benefit patients who rely on Mercy Health Saint Mary's for vital diagnosis and treatment, every day, and right now, more than ever. Your generosity will help meet Mercy Health Saint Mary's ongoing needs to serve patients and be a beacon of hope in our community. Donate here.