Mindfulness
Mindfulness
Practicing mindfulness as a family can not only help with anxiety, but it can also help your children build an important life skill. Since attending to your mental health and that of your family is a priority during this time, December's edition of Power Parent Magazine connected GRPS families with mindfulness and gratitude resources to help you cope with the stress of daily life.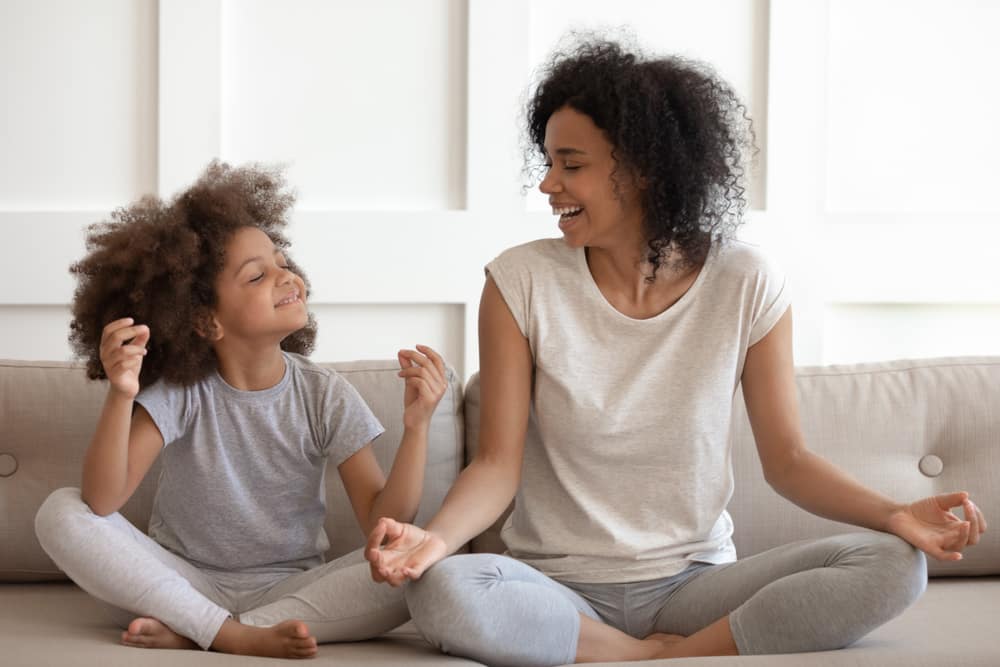 Power Parent: December 2022 covers each of the following articles:
Find a guide to help your family ease into mindfulness practices in Getting Started with Mindfulness
It's important to be your child's support system throughout their childhood, but first you have to support yourself before you can support anyone else. Find more under Season of Self-Care
Under Holiday 5 Senses, you'll find a great guided meditation that you and your family will enjoy all season long!
What's the relationship between mindfulness practices and your brain chemistry? Find out in The Mindful Brain
In Musical Mindfulness, you'll discover a fun and family-friendly holiday-themed playlist that goes along with a guided meditation to help your family practice mindfulness

A mindful family is a happy family. Find a fun guide to reflecting on the past year and preparing for the year to come under 2022 Mindful Reflections
Mindfulness is the practice of paying attention to the present moment and accepting what you are sensing and feeling without interpretation or judgment.  Mindfulness involves breathing methods, guided imagery, and other techniques to relax the body and mind and reduce stress.
Mindfulness has benefits for kids too. Mindfulness helps kids focus, reduce anxiety, and regulate their emotions. It has even been shown to reduce aggression, which improves social relationships.
Self-care is for everyone! Simply put, self-care is the practice of taking actions to improve health… both physically and emotionally. Kids and adults need time to refresh, recharge and unwind from work, school, and current events. While it's important to focus on self-care individually, it is also important to prioritize as a family to support healthy communication and a better understanding for how to support our loved ones.
Think low budget or free. This is about filling hearts with joy, not emptying your bank account. Take this quiz to find out what sort of self-care works for you. For some more examples, check out this great list of holiday-themed self-care ideas:
There are numerous benefits to practicing mindfulness and gratitude, all of which alleviate the stress and anxiety of current life. Mindfulness can help stop the constant chatter in the mind, allowing people to take time to recognize and cope with their emotions. This may be especially helpful during the COVID-19 pandemic, say Yale experts.
Musical Mindfulness
Looking for a way to have FUN with your child while teaching them mindfulness and exploring world cultures and traditions? This family-friendly activity is a fun way to experience holiday music, mindfulness, and geography with your family at home. The goal is to help your family learn mindful listening skills while enjoying holiday music from around the world. The idea is to teach kids to focus on sounds and to notice a range of detail.
Follow this link to listen to the list of family-friendly holiday songs from around the world. Before each song, tell your family a bit about its origins, then ask them to pay attention to the mindful moment listed with the song.
End-of-Year Reflection:
A New Family Tradition!
Your children will LOVE the opportunity to pause and consider idea of a new year, a fresh start, a celebration of life. Why not celebrate the new year with a new tradition around connecting with your family about the meaning of life?
To read more about mindfulness in December 2022's edition of Power Parent Magazine, please follow this link.