Be a Book Worm
Summer Reading Defeats Summer Learning Loss
Reading is like exercise for your child's brain! Just like exercising keeps muscles in shape, reading keeps the brain in shape. If you don't exercise, you lose muscle, and if you don't read, you will lose literacy skills. Studies show that children who don't read over the summer lose at least two months of reading development. This is often referred to as 'the summer slide' or 'summer learning loss.' On the other hand, students who do read over the summer may gain a month of proficiency in reading. Reading over the summer is not a suggestion to keep kids busy; it's a critical requirement to help students stay on track for their entire educational career and beyond.
We know that reading over the summer is important for maintaining a child's current grade level skills and for pushing forward to develop skills above the current grade level. But how can YOU, as a GRPS parent or caregiver, encourage your children to read over the summer?
Check out this list of awesome ideas!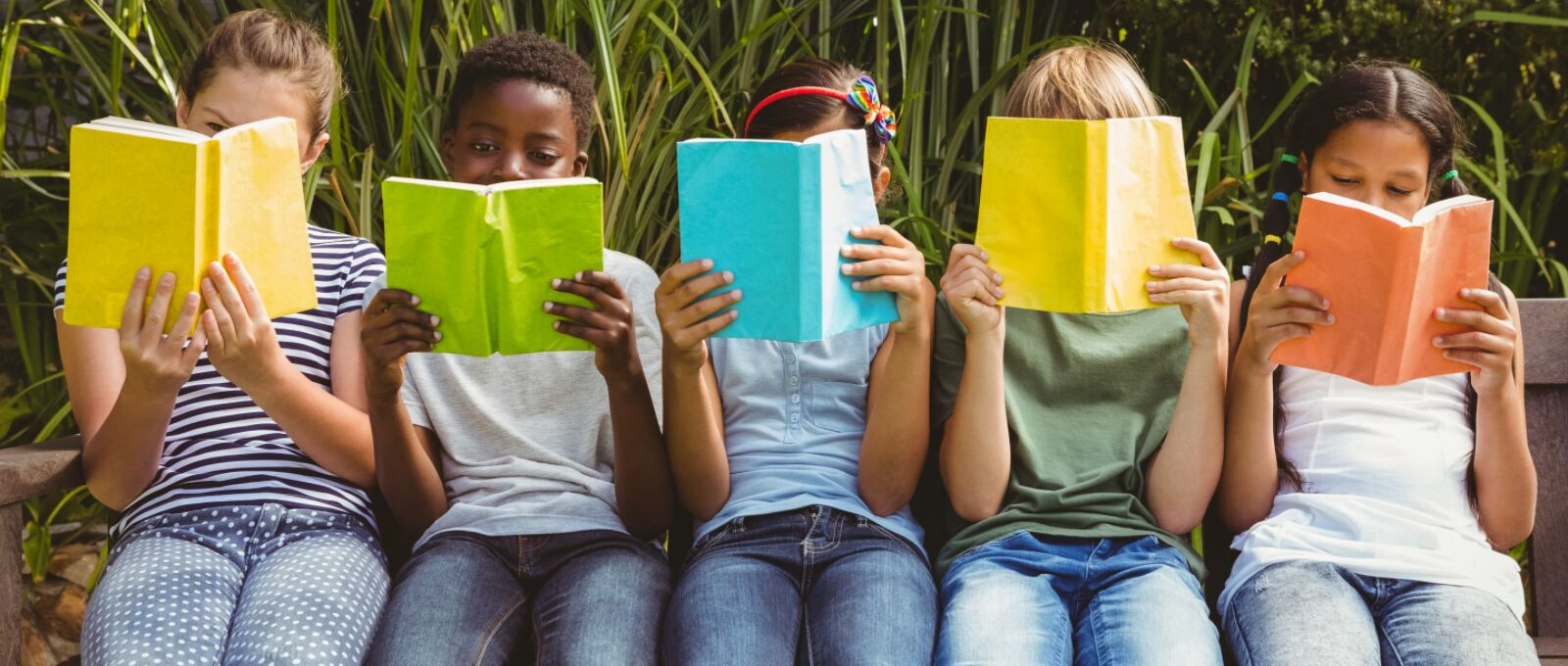 Join the club!
Did you know that your child can be rewarded by local businesses for reading during the summer? Check out the Grand Rapids Griffins' Summer Reading Rewards Program! This program rewards students who complete their local library's summer reading program with with two free tickets to a regular season game.
Follow this link to learn more! 

Schuler's Summer Reading Club is another awesome summer reading initiative that allows young readers to earn up to three $5.00 Schuler Books coupons! Children grades K-8 are invited to join. Click the link to learn more on their website!
How to Participate
1. Registration open June 4 – September 2. Register through the form at the bottom of this page beginning June 4, 2022.
2. Read a book from home, the library or bookstore.
3. Complete the form for each level and bring in the completed level to our store, signed by a parent or guardian between June 11 – September 2.
4. Earn up to three $5.00 coupons—one for each form completed.
---
Read-to-Me Club
Many of our young kindergarten and first graders don't yet read themselves. If you would like to read to your child, participate in the Read-to-Me Club by checking the box at the top of the form.
Read-to-Me participants earn 1 free book for completing each form instead of the Summer Reading Club Coupon.
---
Read a book over 200 pages? Count it as two books! Just write "extra credit" on the line underneath.
Visit the library!
Whether you're a patron of Grand Rapids Public Library or Kent District Library, your family has the chance to participate in a wonderful summer reading program and other related events.
Summer Wonder at KDL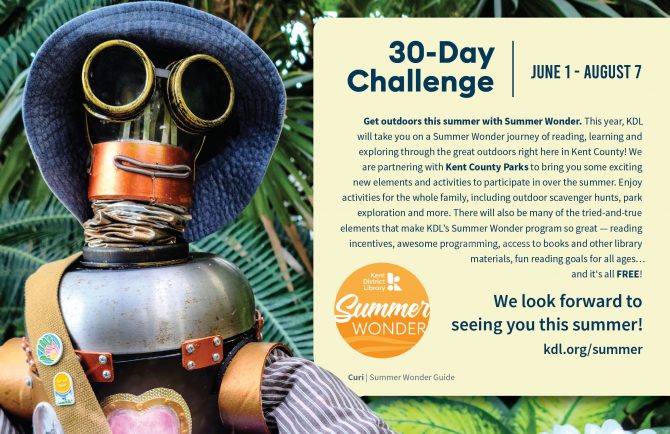 KDL partnered with Kent County Parks to put together Summer Wonder, a fun 30-Day Reading Challenge! Follow this link for additional details.
GRPL's Summer Reading Events
In the month of May and all throughout the summer, GRPL is planning some great events in local Grand Rapids parks:
Follow GRPL's Facebook page to find out about additional events taking place this summer!
Family Book Club!
Some kids find reading to be lonely. There are things that you can do to make it more social and fun for them. For instance, get your child and his/her friends to agree to read a particular book each month. Then have a get-together—perhaps a sleepover— at your house for the kids to share their favorite snacks and talk about the book.
Reading games!
Make reading feel like an adventure! Take your child to your local library or bookstore. Picking out a book can be just as much fun as reading one. Sign up for a library card and take advantage of summer reading programs at your local public library. Feeling extra adventurous? Try a reading-inspired field trip! For example, if you read a book about dinosaurs, plan a visit to a local museum to learn more about them. Or, if you read a book about flowers, visit a local botanical garden.
Regardless of how you decide to have fun with reading, you should definitely check out this awesome Summer Reading Bingo game:

Model that reading is fun!
Get caught reading! Children are known to model the actions of adults they love. When they see you enjoying a good book, they will follow your lead. Also, be a role model by reading aloud to your child no matter their age.
Don't forget to read for fun!
Encouraging children to read is critical to helping them stay on track with other students and retain information and literacy development over the summer break. If you're not sure what your children should be reading, there are a variety of reading lists available through sources such as Study.com. For instance, here are a variety of reading lists to choose from:
Don't forget to keep reading fun. The lists are just suggestions for summer reading. Give your child the opportunity to choose books on his own as well. This can help keep reading interesting and inviting. Reading over the summer is a necessity, but it should also be fun!
Happy Reading!