Building Relationships
February: Building Positive Relationships
Building positive relationships is the foundation for success. Like most parents, you probably want your kids to become leaders and heroes, role models for kindness and compassion. And developing good relationship skills starts at home. Children learn good relationship skills when you are a power parent!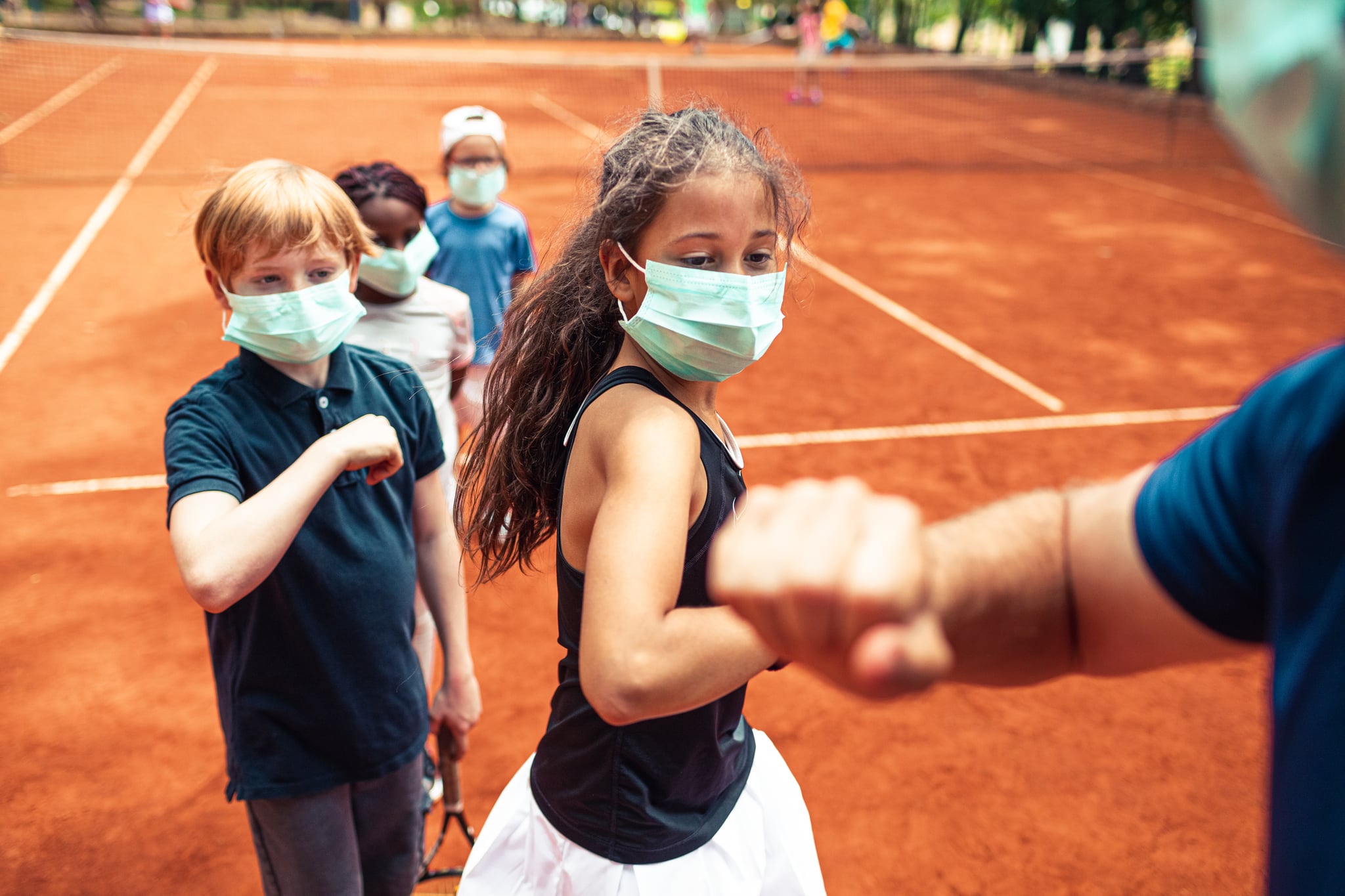 Power Parent: February 2021 covers each of the following articles:
NEED TO DO: Celebrate your History features a wealth of fabulous Black History Month resources that can – and should! – be enjoyed by all families all year round
Discover some facts about our community's diversity and how these differences make us stronger in GOOD TO KNOW: Did you Know?
The secret to being a great caregiver is to create a closer connection with your child. Learn more under SETTING GOALS: The Power of a Caregiver
Under CHECK IT OUT: Positive Parenting, find resources to help empower you to be the best caregiver you possibly can be
 Your family can learn all about world cultures – from your home! – in NETWORKING FOR SUCCESS: Honoring Cultural Identities
Under NAVIGATING ACHIEVEMENT: You've Got a Friend in Me!, learn about the value of friendship

Find a helpful list of ways to maintain connection with your teen in FAMILY CONVERSATIONS: Meaningful Connections
Celebrate Black History Year-Round!
When children have friends from different backgrounds and cultures, they develop a full appreciation of everyone. Established in 1926 as Negro History Week by Dr. Carter G. Woodson, the month of February is now nationally recognized as Black History Month. During February, citizens honor achievements by individual Black Americans and take time to recognize the central role of African Americans in U.S. history.
Dr. Carter G. Woodson, the "Father of Black History Month," advocated for celebrating African-American history all year round. Though it's no longer February, the FACE office challenges you to continue learning about the contributions of African-Americans as a family!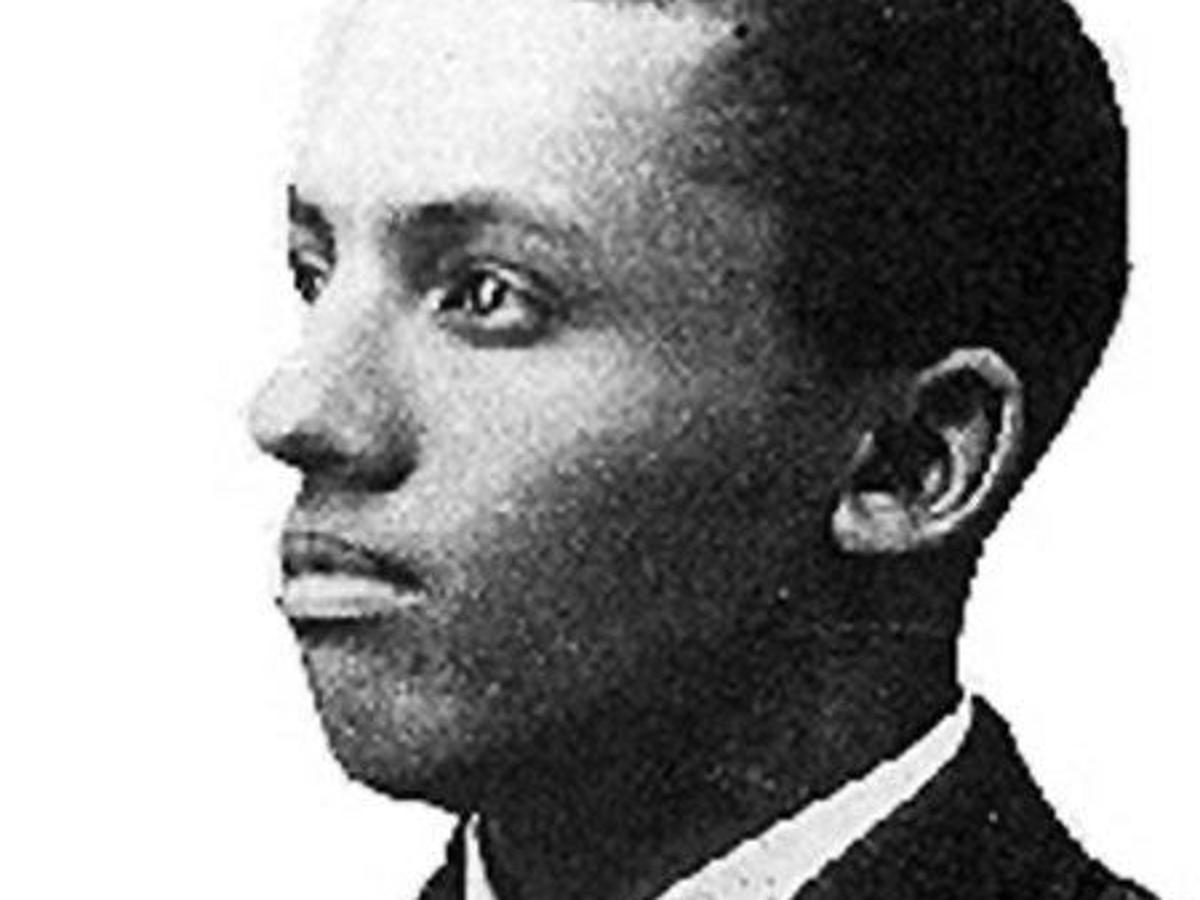 Well before his death in 1950, Woodson believed that the weekly celebrations—not the study or celebration of black history–would eventually come to an end. In fact, Woodson never viewed black history as a one-week affair. He pressed for schools to use Negro History Week to demonstrate what students learned all year. In the same vein, he established a black studies extension program to reach adults throughout the year. It was in this sense that blacks would learn of their past on a daily basis that he looked forward to the time when an annual celebration would no longer be necessary. Generations before Morgan Freeman and other advocates of all-year commemorations, Woodson believed that black history was too important to America and the world to be crammed into a limited time frame. He spoke of a shift from Negro History Week to Negro History Year. (Source: ASAHL: Origins of Black History Month)
Knowledge is Power!
The FACE office at GRPS believes that our district is strengthened through our diversity. Part of building relationships is learning more about the diverse groups of students and families that make up our district. "Diversity" can mean many things: Cultural diversity, racial diversity, religious diversity, sexual orientation, ability level, language diversity – the possibilities are almost infinite!
For us in the FACE office, these differences are exciting because they present our school community with the opportunity to form friendships with all types of people, right in their classrooms.
Did you know?
Approximately 40 million people in the U.S. speak a home language that is not English.
More than 40 languages are spoken in West Michigan.
One quarter of GRPS students are English language learners.
GRPS has families and students from over 60 countries of the world.
Here's a closer look at the foreign-born student population at GRPS, which includes first- and second-generation immigrants, migrants, and refugees:
Source: Grand Rapids Public Schools Student Information System
Developing good relationship skills includes knowing how to establish and keep rewarding and positive relationships with friends, family and others from a wide range of backgrounds. Learn more here!
Families with younger children may enjoy this cute video, which shows children sharing their home languages during Show and Tell:
This video might interest families whose children are older. It talks about a project that connects families from around the world. In each family, the kid shows their favorite toy. The founder of the project hoped that "it would connect people, by showing that we all have the same basic needs, but different solutions." Remind your child that different doesn't equal worse!
Want to be a great parent? Want to raise a happy, healthy, well-behaved kid? Want to live in a home where discipline becomes unnecessary? The secret is to create a closer connection with your child.
It isn't enough that we tell our children we love them. We need to put our love into action every day for them to feel it.
"But what does that mean, putting our love into action?"
Mostly, it means making that connection with our child our highest priority.
Love in action means paying thoughtful attention to what goes on between us, seeing things from the our child's point of view, and always remembering that this child who sometimes may drive us crazy is still that precious baby we welcomed into our arms with such hope.
"Doesn't that take a lot of energy?"
It takes a lot of effort to fully attend to another human being, but when we are really present with our child, we often find that it energizes us and makes us feel more alive, as being fully present with anyone does.
Being close to another human takes work. But 90% of people on their deathbed say that their biggest regret is that they didn't get closer to the people in their lives.
And almost all parents whose children are grown say they wish they had spent more time with their kids.
"Being fully present? How can I do that when I'm just trying to get dinner on the table and keep from tripping over the toys?"
Being present just means paying attention.
Like a marriage or a friendship, your relationship with your child needs positive attention to thrive. Attention = Love.
Like your garden, your car, or your work, what you attend to flourishes. And, of course, that kind of attentiveness takes time.
You can multi-task at it while you're making dinner, but the secret of a great relationship is some focused time every day attending only to that child.
Create a Firm Foundation
The closeness of the parent-child connection throughout life results from how much parents connect with their babies, right from the beginning. For instance, research has shown that fathers who take a week or more off work when their babies are born have a closer relationship with their child at every stage, including as teens and college students. Is this cause and effect? The bonding theorists say that if a man bonds with his newborn, he will stay closer to her throughout life. But you don't have to believe that bonding with a newborn is crucial to note that the kind of man who treasures his newborn and nurtures his new family is likely to continue doing so in ways that bring them closer throughout her childhood.
All Relationships Take Work
Good parent-child connections don't spring out of nowhere, any more than good marriages do. Biology gives us a headstart — if we weren't biologically programmed to love our infants the human race would have died out long ago — but as kids get older we need to build on that natural bond, or the challenges of modern life can erode it. Luckily, children automatically love their parents. As long as we don't blow that, we can keep the connection strong.
When Toni Morrison made an appearance on Oprah to talk about her books, she just so happened to drop one of the most powerful pearls of parenting wisdom I've ever heard.
At the end of the day, most parents want to know if there's something they could have done better. While "better" is a subjective word, perhaps it's more suitable to ask ourselves if we were aware, mindful, and present as a parent.
We asked 15 experts for tips, and their answers seemed to built around three main themes: creating routines and rituals for children, leading by example, and remembering to "play."
Here are all the ways they recommend you can improve your parenting, one small change at a time.
Follow Through
Whether it's a promise or consequence, parents who don't follow through when needed can send mixed messages to children. "You beg then yell and threaten your kids with punishment for misbehavior, so eventually they comply but you do nothing," said Gregory Ramey, executive director for pediatric mental health resources at Dayton Children's Hospital. "You've just taught your kids that you cannot be trusted to mean what you say and your credibility is lost."
Distraction Free Free-Time
Routine is crucial for children of all ages, and a large part of this is making sure your child has your undivided attention at some point. "When kids are being the most difficult, it is often done in order to get your attention," said LCSW Monica Berger, who recommends setting aside at least 20 minutes a day to play with or talk to your child without distractions.
One Consistent Daily Activity
Moms and dads juggle many responsibilities on a day-to-day basis, but carving out the time for a special activity enhances the parent-child bond. "I encourage every parent to have at least one specific life routine they do with their child whenever possible," said clinical psychologist Nicole Beurkens. This could be giving your child a bath, making and eating breakfast, going for a walk after dinner, or anything else that is a part of the typical daily routine.
Label Your Feelings
Like adults, kiddos can have a wide range of feelings and emotions, and parents should help them identify what these are. Martha Mendez-Baldwin, an assistant professor of psychology and Manhattan College, said labeling a child's emotion will help them be more in touch with themselves. "If your child is frustrated or crying, be empathetic to what the child is feeling." It can also help to openly label your own feelings as the parent, so kids realize everyone gets sad, disappointed, etc.
Hand Out Compliments
The phrase "fill someone's bucket" should not be forgotten in your own home. Carrie Krawiec, licensed marriage and family therapist, recommends using the 5:1 ratio. That is, for every one correction or criticism you give your child give five positive affirmations or encouragement. "Positives are light like feathers and negatives are heavy like cement. Focusing on this ratio helps build the relational and self esteem bank account to weather the more challenging storms."
Monitor Screen Time
"Sit with your children while they're online and participate in what they are watching, reading, and doing. Be more than a monitor; help to facilitate and participate in their learning," said Dr. Elanna Yalow, KinderCare's chief academic officer. "Let your children know they can always talk with you about anything, including what they see online." Yalow goes on to remind parents to take advantage of parental controls on phones, tablets, and computers to set time limits as well as approving what content your child can see.
Choose Positive Language
It's easy to tell a child "no" or "stop," but putting a positive spin on phrases that start with these words helps overall behavior. "Trigger words can make things worse for children," said play therapist Angela Medellin. "If a parent sees their child running down the hall it's a natural inclination to tell them to stop running, but instead try saying 'walk please.'"
Answer the Repetitive Questions
Kids are curious by nature and sometimes that curiosity has a way of turning into interrogation over a seemingly simple topic. "As a parent, the more you answer, the more you help your child learn to think about themselves, the world and their relationships," said Paul Rand licensed educational psychologist. "Do not stifle their interest in learning — no matter how annoying the question 'why' can be."
Write It Down
Packing a lunchbox provides a great opportunity to connect with your child in a creative way. "Words of affirmations can be powerful. When you give your child your note, go over all the things that are positive, valuable, and unique about your child with him or her," said Katie Ziskind, marriage and family therapist.
Ask Daily Questions
While answering questions is beneficial, it's also good to ask your child open ended questions about their day. "Rather than simple yes or no answers, this stimulates conversation and helps your child focus on the good in their day as well as to be aware of anything that needs improvement," said Catherine Jackson, licensed psychologist and board certified neuro-therapist.
Take Care of Yourself
Self-care is important. Even basic things like eating right, drinking water, exercising, and getting proper rest are helpful. "You are calmer and more in control of yourself and your emotions when you are taking care of yourself," said  Barbara E. Harvey, the executive director of Parents, Teachers and Advocates, Inc. "Many time parents are too harsh in discipline or lacking patience because they are tired or hungry. Children learn by observing and if they see you taking care of yourself they will follow suit."
Join a Support Group
Having people to lean can make parenting feel less lonely when we realize others are going through the same challenges. Tasha Holland-Kornegay, LPCS, reminds parents that support groups aren't just for first time moms and dads or those with infants, but are just as useful when kids turn into teens.
Model Good Communication
Not only should communication include respect, but keeping those lines open helps children realize they can trust you to listen. "Show your child that you can handle what they say and how they feel," said family coach Calvalyn Day.
Practice Listening
It's not always easy to set aside phones, or stop what we are doing in general, but listening fully is a good habit to practice and preach. This goes for all members of the family, not just when children are talking. "Not only are there positive neurological benefits to making eye contact and physical contact, but it is also positive role modeling to teach your children how to be active an engaged listeners," said Rebecca Jackson, vice president of outcomes and programs at Brain Balance Achievement Centers.
Be Mindful During Meltdowns
Studies show it can take 20-45 minutes for someone to calm down and re-set after an argument (or tantrum), so don't delve out consequences in the heat of the moment. "When a child (or adult) becomes extremely upset or agitated, our body shifts into fight or flight mode," said Rebecca Jackson, Vice President of Outcomes and Programs at Brain Balance Achievement Centers. "In these moments our brain is focused on the present moment, and does not have the ability to reason or regulate. Allow them to get through the moment, then discuss the behavior, incidence or issue that triggered the meltdown."
The FACE team included an article about honoring cultural identities because we believe that an important part of building relationships is learning about the things that make us different. The more we think about about the diverse communities in our district, the more it becomes clear that our differences are an asset to embrace!
Talking about immigration with your child can feel uncomfortable, and many caregivers might want to avoid the conversation. However, immigrant families who need to bring up the topic as a means of survival do not have the luxury of avoiding these conversations. That's why it is important to bring up the topic with your family in a meaningful way.
When we help children understand how to navigate the world we live in, we are preparing them to become informed, empathetic, and active citizens. Children need a frame of reference to understand what they hear in the news and to understand the role immigration plays in our national and personal identities. If we want our children to be effective citizens, problem solvers, and leaders, we need to give them a strong foundation—one that will help them navigate complexity and see a positive future.
Immigration has always been a part of the history of the United States and has always been a controversial topic by its very nature—at least since King Philip's War in 1675, when the Wampanoag Indians and their allies nearly succeeded in pushing British immigrants out of Massachusetts. Resources and opportunities can feel finite and be scarce or hard to come by; accordingly, competition for them is inevitable. However, history also suggests that our national identity is tied to the diversity of peoples and traditions we represent.
By exploring immigration to the United States, children gain an understanding of the variety of reasons why people emigrate, including war and famine; how attitudes towards immigration have changed and stayed the same; the importance immigrants have had in our history; and the rights and responsibilities of all citizens.
Learning about immigrants who have made significant contributions to America enriches and extends students' understanding of American identity. A study of immigration in US history lessons also provides an opportunity for students of every background to feel valued and for teachers to help students embrace the opportunities created by living in a diverse population.
United States Census 2000 | Largest Ancestry 2000
When should children begin to study immigration?
Even very young children will benefit from learning about people's differences. Family stories can be a good place to start. Sharing your heritage with your children helps them develop a strong and complex sense of identity, as well as a sense that decisions made by earlier generations affect future generations.
When children start school, they have opportunities to hear about the backgrounds of their classmates and share their own experiences. Authentic sharing about family celebrations and traditions can be done with preschool age children. While these and similar activities do not focus on immigration as a formal topic, they do help children develop a broader understanding of the people who make up their schools and communities.
By 3rd grade, students are old enough to study immigration more formally. Students in 3rd grade can learn about the experiences of immigrants from all over the world from community members and through easily accessible sources such as StoryCorps and the Library of Congress. Questions such as Where do immigrants come from? What was it like where they were born? Why did they immigrate? What was the journey like? What happened when they got here? can be explored through these stories, providing children with a deeper and broader understanding of the complexity and variety of the immigrant experience. This kind of approach might lead children to ask, Why do Americans have different attitudes about immigrants? A question like this is a great jumping off point for linking their learning to current immigration issues around the world.
As children explore these questions, there is a natural flow into still more questions: What does it take to become an American citizen? What are the rights and responsibilities of an American citizen? Many Americans born in the US never explore these questions, but these rights and responsibilities apply to all of us.
What can I do at home to help my child better understand immigration?
Every family has roots and stories. Create a family culture that fosters curiosity about the history of your family and that of other families. Help children understand the hardships, journeys, and victories of those who have come before them.
When selecting books for your home library, be sure the collection includes stories from people of diverse backgrounds and experiences. Look for books that tell the story of an immigrant's contributions to America, as well as books about immigrants and descendants of immigrants who have fought for the rights and protections we all deserve in America.
Take your child to exhibits and events that celebrate the diversity of cultural heritage in the United States.
Children learn a lot of values and gain in cultural competency by having thoughtful and respectful conversations about complex subjects such as this. In age-appropriate ways, you can use current events related to immigration to help your child be a critical thinker. Don't be afraid of tough questions from your children. Sometimes it helps to respond with What do you think? to get a better idea about what your child is really asking. Sometimes children need just a brief answer. To help your child understand that there is a range of feelings and opinions on the topic, you can respond with Some people feel…while others feel…. When it is important to convey a personal or family value, you might begin, I believe…, and invite a response from your child.
Why is this topic a "must" for students in elementary school?
The United States is more diverse than it has ever been. There are people living here from all over the world. If we are to live peaceably, respectfully, and productively, we need to have a mindset that embraces diversity, advocates for others, and seeks social justice. Immigration has been a persistent, controversial topic in the United States since the end of the Civil War and is likely to remain relevant for generations. By teaching children about diversity in the US and about attitudes towards immigrants and immigration in the past, they can better understand current and future immigration issues.
Teaching our children to have eyes and hearts wide open and inquiring minds at work as they grapple with complex topics, with wise adult guidance, will lead to a safer, more inclusive American experience for all, now and in the future.
Activities That Teach Your Kids About World Cultures
While developing and maintaining friendships takes time and effort, healthy friendships can:
Improve your mood. Spending time with happy and positive friends can elevate your mood and boost your outlook.
Help you to reach your goals. Whether you're trying to get fit, give up smoking, or otherwise improve your life, encouragement from a friend can really boost your willpower and increase your chances of success.
Reduce your stress and depression. Having an active social life can bolster your immune system and help reduce isolation, a major contributing factor to depression.
Support you through tough times. Even if it's just having someone to share your problems with, friends can help you cope with serious illness, the loss of a job or loved one, the breakup of a relationship, or any other challenges in life.
Support you as you age. As you age, retirement, illness, and the death of loved ones can often leave you isolated. Knowing there are people you can turn to for company and support can provide purpose as you age and serve as a buffer against depression, disability, hardship and loss.
Boost your self-worth. Friendship is a two-way street, and the "give" side of the give-and-take contributes to your own sense of self-worth. Being there for your friends makes you feel needed and adds purpose to your life.
To read more about the importance of relationship-building in February 2021's edition of Power Parent Magazine, please follow this link.